About us
We support and promote "vocal for local"
ThoughtNIdea is a Software as a Service (SaaS) and Artificial Intelligence as a Service (AIaaS) company, certified by StartUp India and MSME organization. We provide solutions for the Automation Industry that helps to bridge the communication gap between diverse hardware and software applications.
Our experience in IT industry enable individual / companies for decision-making and helping them make "vocal for local" mantra reality.
Our Services
At ThoughtNIdea, we have handled complexities, demands, specifications and challenges with great care, passion and confidence. Our core team of professionals are equipped with dynamic skills and proficiency to provide the best solutions to our clients.
Our Clientele
Our strength is working in partnerships. Here are just a few of the amazing clients that allow us to come to work every day and push our boundaries.
Latest News
Here are some of our latest assignments which is keeping us ticking.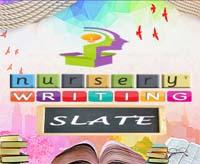 ---
Nursery Writing Slate is a Android mobile app developed for Kids for learning nursery activities like (Alphabet, Numbers oral and writing practice. This app also teaches kids about vegetables, fruits, animals, GK and nursery rhyme. App does not content ads and does not require any permission access.